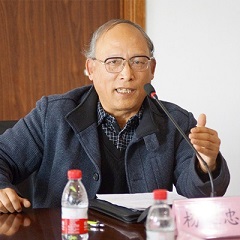 职 称:教授

电子邮箱:Tingzhongyang@zju.edu.cn
个人主页:http://www.tfcampuschina.com/
研究领域
---
公共卫生政策

重要课题
自主戒烟的人群模式:基于群体的政策证据研究,国家自然基金,2015-2018。

Building Tobacco Dependence Treatment Capacity in Medical Universities and Affiliated Hospitals in China,Global Bridgestone, 2015-2016。

Global Health Professions Student Survey, China, WHO, 2013-2014。

Facilitate MOH endorsement of tobacco control implementation through promoting tobacco control advocacy capacity in medical schools, the Union,2012-2014。

Building advocacy capacity for tobacco control in smoke-free universities with public health faculties in China, the Union,2011-2012。

Building advocacy capacity for tobacco control among the public health workforce in China,the Union,2007-2009。

A national survey of farmers smoking in China, WHO, 2003-2004。

艾滋病性危险行为扩散的社会学研究,国家社科基金, 2003-2004。

社会转型中城市人群心理压力研究,国家社科基金, 2001-2002。
主要代表作品
---
主要著作
健康研究:社会行为理论与方法。北京:人民卫生出版社, 2018年。

杨廷忠。控烟理论与实施。北京:人民卫生出版社, 2010年。

杨廷忠。健康行为理论与研究。北京:人民卫生出版社,2007年。

杨廷忠、李鲁、王伟。艾滋病危险行为扩散的社会学研究。中国社会科学出版社,2006年。
主要论文
ChichenZhang,YaqingXue,HuiningZhao,XiaoZheng,RuifangZhu,YufengDu,JianzhongZheng,TingzhongYang(2019).Prevalence and related influencing factors of depressive symptoms among empty-nest elderly in Shanxi, China.Journal of Affective Disorders,750-756.




Chichen Zhang,Lihong Hou,Xiao Zheng,Ruifang Zhu,Huining Zhao,Jiao Lu,Jingmin Cheng,Xiaozhao Yousef Yang,Tingzhong Yang(2019).Risk factors of mental disorders among empty and non-empty nesters in Shanxi, China: a cross-sectional study.Health and Quality of Life Outcomes,2-10.

D. Wu, T. Yang,F.A. Stillman, W. Guo, H. Zhou, X. Feng(2018).Assessment of tobacco control advocacy behavioural capacity among public health faculty and students: a cluster intervention study.Public Health,95-105.

Yang,Tingzhong;Yang,Xiaozhao(2018).Susceptibility to Smoking and Determinants Among Medical Students: A Representative Nationwide Study in China.International Journal of Behavioral Medicine,S150-S150.

Shuhan Jiang,Sihui Peng,Tingzhong Yang,Randall Cottrell(2018).Overweight and Obesity Among Chinese College Students: An Exploration of Gender as Related to External Environmental Influences.International Journal of Behavioral Medicine,S207-S207.

Ting Yang,Yanping Zou,Weili Zhou1,Zhi Ruan,Yingying Kong,Yunheng Zhou,Jun Zhang,Xinyou Xie(2018).Clonal diversity of Ureaplasma species and its relationship with oligozoospermia and semen quality in Chinese infertile males.European Journal of Clinical Microbiology & Infectious Diseases,1957-1963.

Yang, T., Barnett, R., Peng, S., Yu, L., Zhang, C., & Zhang, W. (2018). Individual and regional factors affecting stress and problem alcohol use: a representative nationwide study of china. Health & Place, 51, 19-27.

Yang, X. Y., Yang, T., & Nie, F. (2017). Air pollution as a catalyst for supporting tobacco control policies? evidence from a nationwide study on chinese medical students. Tobacco Control.

Yang, T., Jiang, S., Barnett, R., Oliffe, J. L., Wu, D., Yang, X., ... & Cottrell, R. R. (2016). Who smokes in smoke-free public places in China? Findings from a 21 city survey. Health education research, 31(1), 36-47.

Yang, T., Barnett, R., Jiang, S., Yu, L., Xian, H., Ying, J., & Zheng, W. (2016). Gender balance and its impact on male and female smoking rates in Chinese cities. Social Science & Medicine.

Yang, T., Yu, L., Barnett, R., Jiang, S., Peng, S., Fan, Y., & Li, L. (2017). Contextual influences affecting patterns of overweight and obesity among university students: a 50 universities population-based study in China. International journal of health geographics, 16(1), 18.

Rockett, I. R., Jiang, S., Yang, Q., Yang, T., Yang, X. Y., Peng, S., & Yu, L. (2017). Prevalence and regional correlates of road traffic injury among Chinese urban residents: a 21-city population-based study. Traffic injury prevention, 1-8.

Yang, T., Barnett, R., Rockett, I. R., Yang, X. Y., Wu, D., Zheng, W., & Li, L. (2015). The impact of regional economic reliance on the tobacco industry on current smoking in China. Health & place, 33, 159-171.

Yang, X. Y., Kelly, B. C., & Yang, T. (2015). Together we have fun: native‐place networks and sexual risk behaviours among Chinese male rural‐urban migrants. Sociology of Health & Illness.

Yang T, Rockett IRH, Li M, Xu X, Gu Y. Tobacco advertising, environmental smoking bans, and smoking in Chinese urban areas. Drug and Alcohol dependence, 2012;124:121-127.

Yang T, Shiffman S, Rockett IR ,Cui X, Cao R. Nicotine dependence among Chinese city dwellers: a population-based cross-sectional study. Nicotine Tob Res, 2011; 13(17):556-564.

Yang T, Abdullah AS , Rockett IR ,Li M, Zhou Y, Ma J, Zheng Z, Zhang Y, Wang L. Assessment of Tobacco Control Advocacy Behavioral Capacity among Students at Schools of Public Health in China. Tobacco Control, 2011; 20:20-25.
奖项情况
---
1. 1994年被评为江苏省有突出贡献的中青年专家。